Masterclass on design of roof-mounted PV systems in the range of 10 to 1000 kWp.
3 days, Wed 8:00 AM - Fri 4:00 PM

Early bird price

R6,336.00

excl. VAT

R7,200.00

excl. VAT

3 days, Tue 8:00 AM - Thu 4:00 PM

Early bird price

R6,336.00

excl. VAT

R7,200.00

excl. VAT
Description
Course objective (Applicability): DGS Solar Power Designers Commercial are able to design, supervise construction sites and commission commercial PV systems up to 1 MWp.
Outline: In the three training days the participants will have a close look at commercial size PV systems. The main focus lies on the technical skills: How to determine the size of a system, how to size the system, what components are common and recommended, existing laws and regulations and how to use software (PV SOL Premium) to size commercial size systems. We will also have a look at typical obstacles that occur during project implementation: Organisation of a project and problem solving.
Duration: 3 Days (24 Education units)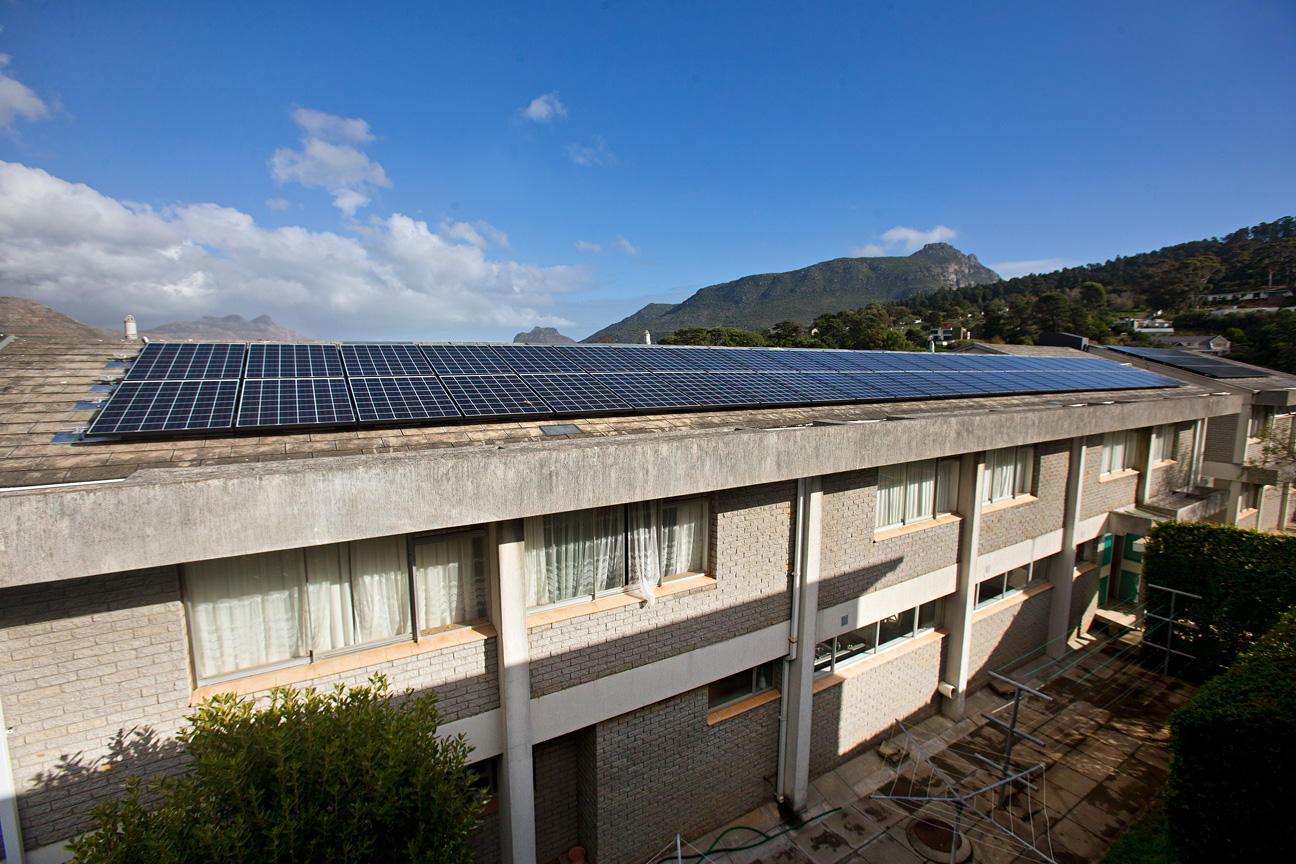 Prerequisites
Participation in the SuperSolarSchool or proof of sufficient pre-knowledge in the field of solar PV basics and grid-tied PV system design.
A participant must have a 90% attendance rate in order for GREEN Solar Academy to issue a certificate for this training.
Target Audience
Technicians, engineers and architects with advanced knowledge on solar PV who want to improve their understanding and skills in the field of solar PV design.
PV business owners or planners who want to learn how to realise larger PV projects and what to consider
Main Topics
Components of commercial PV systems New module technology, mounting systems for rooftop and ground-mounted systems
Electrical Safety for PV Systems Behaviour during power failure, anti-islanding, protection devices, feed-in prevention measurements, interaction with generators, fire and PV systems
Case study 1 dimensioning of a commercial rooftop system Planning phase of commercial PV systems (from customer consultation to comissioning with special focus on laws and regulations, registration and site management); Dimensioning incl. quotation preparation (Step by step calculation by hand, selection of components, list of material, wiring diagramme and grid integration, quote generation, SSEG application, COC
Case study 2 dimensioning of a commercial rooftop system with software tools* Introduction and use of Valentin Software PV SOL; Demonstration of system sizing with PV Sol with focus on the 3D tool, component selection and the report function; System sizing exercise for a commercial roof system from map section/site plan fit a focus on polymorph connections, power optimizer, multiple inverter systems, optimising
*All participants receive a 4 week test license and will size a complete system.
Registration Process
When you click on BOOK THIS COURSE, you will need to provide all of your particulars in order to be issued with a a pro-forma invoice. Your attendance of any training or assessment can only be confirmed on full payment of the invoice. Please consult our T&Cs for more information.
Powered by